Co kdyby Tvůj život vypadal úplně, ale úplně jinak?
Co kdybys si život fakt užívala a prožívala naplnění ?
Pokud by se Ti to líbilo, čti dál, najdeš tady návod na to, jak objevit svůj smysl života. A jako bonus se dostaneš do jiného stavu mysli. A tím pádem budeš prožívat i jiné pocity. A celý Tvůj život se změní.
Dokonce pokud trpíš hodně na beznaděj nebo prožíváš "depresivní" stavy, pomůže Ti psaní Ranních stránek cítit se líp. Nebo se můžeš přijít naučit EFT. To je jednoduchá technika, jak si sama pomoct od problematických stavů a emocí, které Tě sráží na kolena.
A tady je jednoduchý návod, jak si vyčistit hlavu a nalézt smysl života
Budeš potřebovat balík papírů a propisku. Ano, opravdu papíry. V nejhorším případě deník, ale je to zbytečné. Zapomeň na noťas, ten sice šetří papír, ale to co potřebujeme, pro Tebe neudělá. Je to stejné jako kdybys se chtěla utřít do elektronického papíru. 🙂
Takže balík čistých papírů, propisku a ochotu jít do toho.
Práce je jednoduchá. Ráno vstaneš a ještě s jedním okem zavřeným půjdeš psát. Maximální prostoj od probuzení je na uvaření šálku kávy či čaje a odskočení si. Vážně, udělej to ještě před snídaní. Nebudeš litovat.
Sedni si a ručně napiš VŠECHNO, co máš v hlavě a vypiš se z toho, co Tě trápí. Piš, že jsi unavená a naštvaná, že bys raději spala než psala tyhle blbosti, že určitě přijdeš do práce a děti se už budí a Ty jim nemáš svačinu….že jsi nestihla včera zaběhnout do čistírny a zavolat mámě a že kamarádka je nějaká divná, asi se rozchází s manželem a že i u vás je to naprd … že Tě bolí záda a přibrala jsi a ten nepořádek po dětech Tě zabije….
Všechno to napiš. Dostaň to ven ze své hlavy!

Klidně se i rozplač. Hlavně piš a piš a piš.
Nezapomeň, nebude cenzura! Nikdo to nikdy nebude číst, když nebudeš chtít.
A aby to správně fungovalo, dodrž tři věci
Je nutné psát hned ráno po probuzení.
Musíš popsat alespoň tři A4. Můžeš jich klidně popsat 5, ale minimum jsou 3. Pokud jsi úplně na dně, dostane Tě to zpátky na nohy.
Nesmíš to po sobě číst! Napiš to a strč to pod koberec nebo za gauč, nebo to vyhoď. V žádném případě to nečti. Alespoň 12 týdnů ne.
A za pár dnů se budeš cítit úplně jinak. Přijde úleva a životní energie půjde nahoru.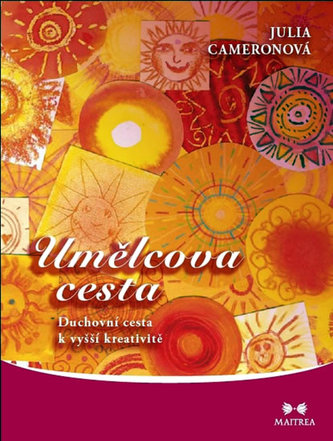 Vydrž s psaním alespoň 14 dní. V knize Umělcova cesta, odkud tuto techniku znám, ji autorka Julie Cameronová doporučuje praktikovat tři měsíce. Pak prý objevíš své poslání, svůj smysl života.
Doporučuji s Ranními stránkami začít o víkendu. Budeš mít víc času na první psaní, to trvá většinou déle.
Také se může stát, že první a druhé psaní trošku rozvíří Tvé emoce a můžeš se cítit hůř. Přesto vydrž! Jsi na dobré cestě.
Je to jako když jdeme čistit rybník, o kterém víme, že je špinavý. Přijdeme s bagrem, tou "lžící" do něj zahrábneme a…. všechno se to rozvíří a najednou zjistíme, že je to daleko horší, než to vypadalo. Pak to bláto a nečistoty vytaháme, odvezeme, ono to chvilku víří… a pak ty zbytečky sednou a je vidět výsledek. Čistá voda. Nebo čistá a klidná mysl.
Můj TIP pro prvních pár dní:
Po napsání Ranních stránek si vezmi nějaký hezký deník a sepiš si, co máš v životě dobrého a za co jsi vděčná/ý. Přeladí Ti to krásně mysl a budeš mít dobrou náladu. S ní pak můžeš do práce nebo do víru života.
Je to jednoduché, že?
Držím pěsti a těším se, že mi napíšeš svou zkušenost s Ranními stránkami. Nebo klidně i otázky.
A usmívej se!
S láskou Helena